Blodstensskogen to be
Nature Reserve
2021-05-28 23:10
Today at 22:19 it was reported by Swedish local public service radio channel 4 (P4 Uppland) that Blodstensskogen will be a nature reserve! If that indeed happens, it means the forest is saved!
According to the article, the agreement to make it a nature reserve was made by political parties S (social democrats), V (left), L (liberals), and MP (green). That would add up to, respectively, 21 + 9 + 8 + 6 = 44 municipal council seats, or 54% of the 81 total.
read the article in Swedish here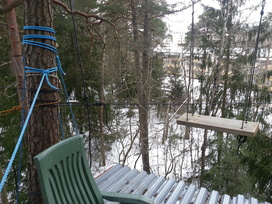 Tech note: Stats from Uppsala Municipality after the 2018 local election, including the distribution of the 81 seats in the municipal council.
The population of Uppsala in 2014 was 207 362.